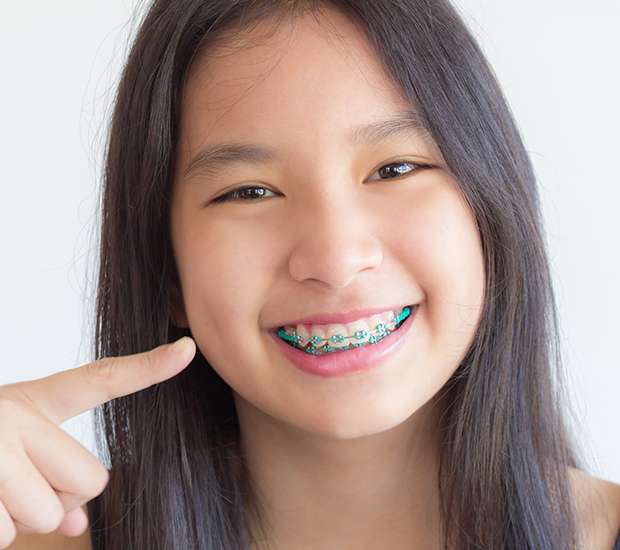 Braces
Dubuque, IA
Straighter teeth provide more than just a uniform appearance. With straight teeth, patients find it easier to brush and floss the teeth. Braces are one effective method to help straighten teeth. Braces use brackets and wires attached on the visible surface of the teeth to help correct crooked or misaligned teeth.
Braces are available at Braces By Abbadent in Dubuque and the surrounding area. Most people get braces early in life, but adults can also benefit from wearing braces. With cosmetic dentistry, we aim to improve the function and appearance of the teeth and jaw through proper alignment.
Call us at (563) 484-5202 to learn how Dr. Aaron Rauen, DDS can use braces to help straighten your teeth.
The Benefits of braces
Braces will gradually shift the teeth into an alignment that provides more than a straight smile. With braces, Dr. Aaron Rauen, DDS can help patients achieve a healthier smile that is easier to clean. Children and adults can wear braces to correct crooked teeth. With different types of braces, patients will be able to find the option that meets their needs.
Benefits of our braces treatment include:
Straight teeth make the smile look more beautiful, which helps to boost self-esteem
Close the spaces between teeth
Ability to correct alignment for crooked or overcrowded teeth
Straight teeth are easier to clean, helping prevent cavities and gum disease
Aligned teeth and jaw reduce the rate of unnecessary wear and grinding
Ability to correct overbite, underbite or crossbite
Ability to customize the treatment for the patient's teeth
Various forms of braces made of different materials
Professional support and guidance from us throughout the process
Since each patient is unique, there is no one-size-fits-all method to straightening teeth. We will place each set of braces in the necessary position to correct the patient's teeth.
Multiple options for braces
Although braces are not removable like clear aligners, they are now customizable to look more appealing or even concealed from view. Similar technological advancements have enhanced the effectiveness of the devices, allowing for less discomfort and quicker treatment results. Braces are highly durable and can achieve remarkable results. Patients can choose from any of the following options:
Clear braces
Traditional metal braces
Corrective braces
Ceramic braces
Adult braces
Preparing for Braces
Patients considering dental braces will need to book an appointment with Dr. Aaron Rauen, DDS for a consultation. Upon visiting our office, our team will ask various questions about the patient's oral health and conduct a clinical examination. We will take X-rays of the head and mouth, as well as images and impression of the oral cavity to build a model of the teeth.
After getting the necessary information, we will be able to recommend an appropriate treatment plan that will work for the patient's condition. With braces, we will make adjustments several times throughout the procedure. Each adjustment will gradually shift the teeth into the proper position.
The Procedure
We will begin by carefully cleaning and drying the patient's mouth. Afterward, we will apply dental adhesive to the teeth to connect the brackets. After fixing them in place, we will install arch wires through the brackets and use an elastic band to help hold them in position. Generally, the entire placement takes about one or two hours.
Patients may feel a degree of pain afterward due to the pressure of the wires. At first, the tongue and cheek will rub over the braces and may cause sensitivity or soreness. These symptoms usually disappear after a few days. We can offer advice and tips on how to ease the soreness and recommend softer foods to eat for the first few days. I may take a week or two for the patient to adjust to wearing the braces.
Follow-up care for braces
Once the braces are in place, patients need to take care of them. Routine oral hygiene practices, such as daily brushing and flossing, are still necessary. Patients need to consider getting a small interdental cleaning device to clean hard-to-reach areas around the braces and arch wires. Since brushing is harder with braces, patients need to be more careful and spend more time on cleaning to prevent plaque from building up around the brackets.
For flossing, patients can get waxed dental floss to prevent it from getting trapped between the brackets. A floss threader is very helpful. First, people must cut about 18 inches of floss and insert the floss through the floss threader. Then, they need to thread the floss under the arch wires and pass it carefully between the teeth of the upper and lower jaw. This process must be repeated for every tooth, moving the floss to a cleaner area.
Maintain regular checkups
Patients will also need to watch the foods they consume. Foods with high-sugar content encourage the accumulation of plaque that may damage the teeth and cause infection. Also, foods such as popcorn, nuts, gummy candies and caramel are not advisable since they can easily get trapped between the braces.
Finally, patients must visit Braces By Abbadent to receive checkups and routine appointments with Dr. Aaron Rauen, DDS for braces adjustments. It will also allow our team to detect any issue before they get worse and become more significant problems.
Call us today
Patients with teeth or jaw misalignment can benefit from getting braces. Along with improving the function of their teeth, braces can also enhance the appearance and prevent issues associated with misaligned teeth. To learn more about how to get braces, call us at (563) 484-5202 to schedule an appointment.
Recent Posts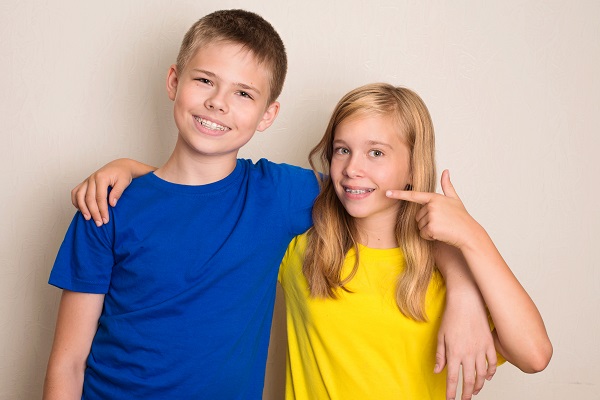 There are now more options than ever for teenagers to reliably and quickly straighten their teeth. Whether you simply want the best results or strongly desire a more discreet treatment, there is an option for you.Here, we discuss the various types of braces for teens, highlighting the differences between each and when one may be…