Welcome to

Braces By Abbadent
At Braces By Abbadent, our team can help patients achieve and maintain the straight uniform smile they desire. By straightening teeth with various methods, Dr. Aaron Rauen, DDS and our team can also help to benefit the patient's oral health. Our treatment solutions can address multiple factors of the mouth throughout the process. We will help determine which option will meet your needs for a healthier and straighter smile.
To learn which teeth straightening option will work for you, call our office at (563) 484-5202 and schedule an appointment.
No Smile Left Upside Down.
Traditionally, teeth straightening treatment has been expensive and inconvenient. And that's nothing to smile about. At Braces By Abbadent, we aim to change all that. That's why our prices are half what you'd expect, and why you'll see results in 12 to 18 months.
Great Smiles Have More Fun
With great music, interactive games, and an amazing team of professionals working to perfect your grin – you can't help but smile while you're at Braces By Abbadent! In fact, it's so fun here, consider this an open invitation for your whole family to come along to.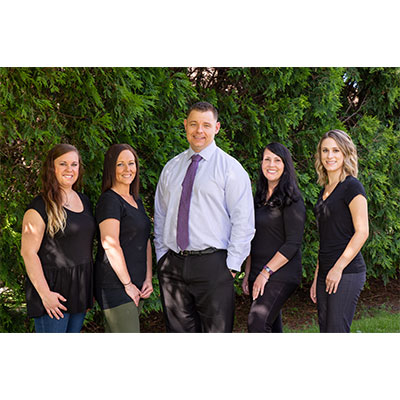 Our Team
From the moment patients walk in the door to any check-up appointments, our team strives to create a comfortable and welcoming atmosphere to help the patient relax during appointments. We can help patients achieve a straight set of teeth for both their appearance and oral health. Under the direction of Dr. Aaron Rauen, DDS, our team will walk the patient through each step of their treatment. We will go over necessary steps the patient will have to take when taking care of their teeth during the straightening treatment. While each type of treatment can vary, our team at Braces By Abbadent will address the concerns and questions the patient may have.
About Us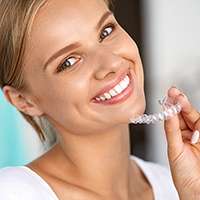 Our Services
We provide a variety of services to help straighten a patient's teeth. At Braces By Abbadent, Dr. Aaron Rauen, DDS will examine the patient and determine which option will best meet their needs. Along with that, we will guide the patient throughout the treatment process. Our teeth straightening services will include various forms of braces such as clear braces, corrective braces, adult braces, Hawki braces and child braces. We also provide patients with clear aligners and Invisalign®. For younger patients, we may need to help prepare the mouth for permanent teeth by making more room. For these services, we will use space maintainers or palatal expanders.
View Our Services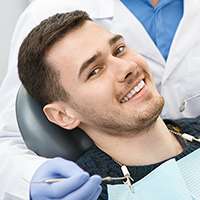 Patient Information
To begin the treatment process, we will need to gather information on the patient such as the patient's medical history, the current condition of their teeth, allergies, insurance and any other pertinent information. New Patients will provide this information on a "New Patient Information Form" before the appointment. With this information, the team at Braces By Abbadent will be able to customize the treatment for the needs of the patient. The length of time for the treatment will vary per each patient and other factors. As a cosmetic dentist, Dr. Aaron Rauen, DDS will work with review these factors to help ensure the teeth straightening treatment works for the patient.
Patient Information